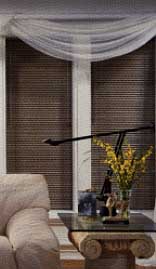 Just like fine furniture, satiny smooth Traditions Wood Blinds are built to last. The highest quality craftsmanship and materials make them the natural choice for almost any room application.

• Select hardwoods
• Hand selected, kiln-dried slats
• Matching wood tilt wand,

tassel, and bottomrail plugs
• A beautiful decorative wood valance
• 1 inch and 2 inch slat sizes
• The quality craftsmanship of fine

furniture
• Traditional wood beauty to match

any decor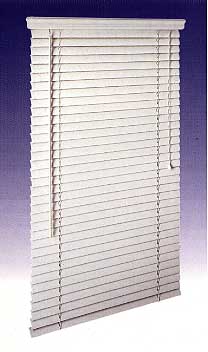 Not only are WoodPerfect Blinds kind to the environment, but our state-of-the-art process allows for many other features that make other features that make them superior to wood in many applications.

• Are impenetrable to moisture so

they can be used in kitchens,

baths and specialty rooms with

pools, hot tubs or saunas
• Will never warp
• Have an exclusive curvature

that improves light blocking
• Are easy to clean
• Available in either Crown or Regal

Crown slat style with a beaded edge
• Are priced 30% less than wood.